Bill Putt has passed away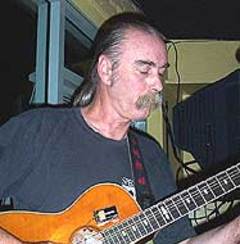 Legendary Australian bass player Bill Putt passed away from a heart attack on the 7th of August 2013. The response from the industry was incredible. He was a guy who was not only a renowned musician but also a renowned nice bloke. Bill was known for his bass playing with bands such as Spectrum, Ariel and even Air Supply.
He formed a life long musical partnership with Mike Rudd in Spectrum & Ariel and the pair still played regularly. Mike had this to say on his website:
Yesterday I learned of the death of my long-time best friend and musical companion, Bill Putt. In as much as one ever thinks of these things, I never imagined Bill would be the first to go. Apparently he had a heart attack while chain-sawing wood over the valley from his and Rosemary's home in Strathewen just after midday yesterday (Wednesday). He was by all reports happy and doing something he loved, but I know this isn't what he'd have wanted. Bill has been a rock to me ever since I've known him and his love and generosity of spirit touched everybody he met. His unassuming and gentle nature will be sorely missed, especially by children whom he adored.

I am beyond devastated. Bill was an exemplar of the understated bass-man and his recent songwriting reflected his love of the people and the world around him.
Videos